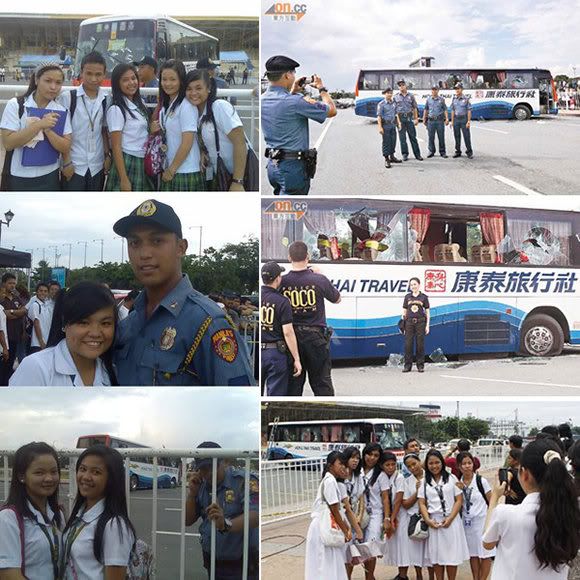 from the interweb

Barely 42 hours have passed since the firing stopped but the tragedy still goes on. Yesterday, elements of the Philippine National Police, Scene of the Crime Operatives (SOCO) and even college students were caught by Chinese journalists taking souvenir photos of themselves with the besieged bus that was the focus of both the local and international media this Monday.

Utterly shameful.

It is a well known fact that in some areas of the Philippines, especially in the Visayas and parts of Mindanao (hundreds of kilometers south of Manila) the PNP is known locally known as Pulis sa Kalinaw (Officers of the peace) - a derogatory term that means that the police will merely be present at the scene of the crime after the perpetrators are long gone.

But I digress, the photos clearly show an utter lack of sensitivity on the part of the people involved in taking souvenir photos of themselves with the bus that is still drenched in blood.

I am ashamed of the acts of these Filipino Northerners.